HubSpot
Inbound Marketing
Our comprehensive digital solution will transform your sales and lead generation results
From our office in Leeds, our HubSpot solution offers marketing and sales software that helps your business grow without compromise.
Furthermore, email marketing automation will deliver the right information to the right person. Smart segmentation will allow you to connect with customers with content and experiences you know they desire, delighting their experience with your brand.
Drive more relevant traffic to your business
Convert that traffic into leads and customers
Companies are 3x as likely to see a higher ROI on inbound marketing campaigns than on outbound

Inbound marketing delivers 54% more leads into the funnel than traditional outbound leads
ENQUIRE TODAY
Attract, Engage & Delight
Inbound is a better way to market,
a better way to sell, and
a better way to serve your customers.
VIEW OUR PACKAGES
Shift up a gear
DRIVE MORE TRAFFIC TO YOUR WEBSITE WITH OUR INBOUND MARKETING SERVICE
As one of the few HubSpot agencey in Leeds, our goal is to attract new prospects to your company, engage with them at scale, and delight them individually.
ENGAGE
Build relationships that will last a lifetime.  Understand how they like to be communicated to – email, bots, live chat or messaging apps. Smart capturing from CTAs', forms and lead flows will gather the information of  your visitors, segmenting them to personalise their future online experience with your business.
– Lead flow
– Email marketing
– Conversation bots
– Marketing automation
ATTRACT
Attracting the right people; those who are likely to be interested in your business, service or products.
– SEO
– PPC
– Video
– Content marketing
– Social marketing
DELIGHT
Email marketing automation will deliver the right information to the right person. Smart segmentation will allow you to connect with customers.
– Smart content
– Personalised and tailored email
– Conversations inbox
– Attribution reporting
– Marketing automation
Why Blue Digital
Hubspot Agency Partner in Leeds and Yorkshire
SOLID ROI
Our SEO strategies are created around three core pillars – technical, content and digital marketing.
We also use powerful data and analysis tools to support our work and to provide you with the evidence you need to see that you are making a return on your investment.
WORK TOGETHER TO ACHIEVE GOALS
We are a small and friendly agency that provides our clients with the best possible service. We work hand in hand with you to ensure that goals are set and met.
We regularly meet clients out our offices, or, if you prefer, we will come to your premises, fire up our laptops and work side by side.
NO NONSENSE, JUST RESULTS
The world of SEO is often portrayed as being complicated and confusing. In reality, success boils down to getting the basics right and delivering a quality experience to the end user.
We take a no-nonsense approach to SEO that helps our clients understand what we are doing and why it is working. It's that simple.
FIND OUT MORE ABOUT BLUE DIGITAL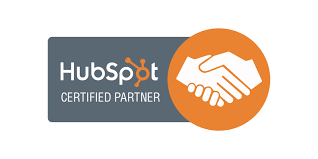 ""Setting goals is the first step in turning the invisible into the visible."" Tony Robbins