With digital becoming ever more important the EU and British government are wanting businesses to take up the digital transformation programme. Due to this they have set up a grants scheme which will allow businesses that meet the criteria to get up to £5,000 towards a number of digital services.
Who can get the grant?
As mentioned above businesses must meet strict criteria to apply for the grant which include:
Business
Under 250 employees
Under €50 million turnover per annum
Balance sheet total not exceeding €43 million
Operating in an eligible business sector for support – which excludes primary sectors (agriculture, fishing and mining), retail and financial services i.e. no B2C sectors.
Not received State Aid above €200,000 over the past 3 financial years.
By applying for the grant the proposed investment must be made with the goal to have one of the following economic impact:
Create new jobs
Increase turnover
Increase profitability
Increase in productivity or competitiveness
Increase in the speed of your digital connectivity
Lead to the development of new products or services
Location Requirements
The Digital Enterprise Grant is available to businesses within the Leeds City Region which includes:
Leeds
Bradford
York
Selby
Wakefield
Kirklees
Calderdale
Craven
Harrogate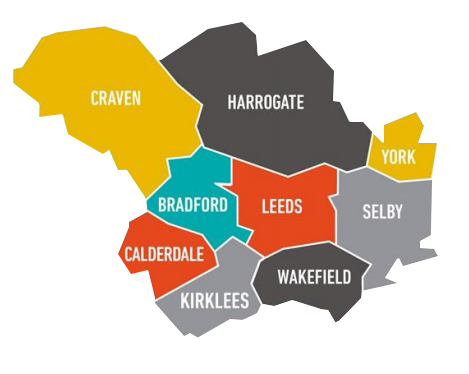 What you can use the grant towards
Website Design
Website Development
Digital Marketing Campaigns
IT Infrastructure
Internet Access (leased lines)
New Hardware including, PCs, Laptops, Macs and Servers
How does the grant work?
If you are looking to invest in digital then you will need to get 3 competing quotations for the service/services you are looking for. Once 3 quotes have been obtained you fill out the application for and send them in with your preferred choice.
When the application form is processed and if you are accepted you will need to pay the invoice form the service provider before claiming 40% back.
Why should you invest?
Research has been carried out and a few key points are highlighted below of why your business should take up this great opportunity.
SMEs that use digital technology as part of business processes have 22% higher revenue and estimated 10% increase in productivity
53% of businesses which had invested in technology in the last year said it helped them better target customers
62% said it helped them better target existing clients
Why is the grant available?
The grant is available because the digital industry is growing faster than any other and employers across all sectors will soon require digital skills. The digital industry in the North of England is creating jobs 10 times faster than other sectors and by encouraging businesses to adopt a digital transformation this should continue.
The ambition of the project is to:
Increase the digital and technology companies within the Leeds city region to 8,500 that employ approximately 70,000 staff
To create an additional 15,000 jobs by 2025
To assist businesses in the moving to the digital age
How to apply
Get in touch with Blue Digital who will guide you through the process.
Save
Save
Save
Save