Blue digital Lite
SHOW-STOPPER WEBSITES FROM £2,995
Simple, stylish and affordable; this is what every website should be, and here at Blue Digital Lite, this is exactly what you get. We have created three packages aimed at businesses of all shapes and sizes that allow us to build show-stopper websites packed with functionality and features. Whether you opt for Starter, Business or Pro, you can expect the same quality, performance and flexibility as a bespoke build, but without any of the hassle. This includes a streamlined process that takes you from concept to handover in just a few simple steps. It really is that easy!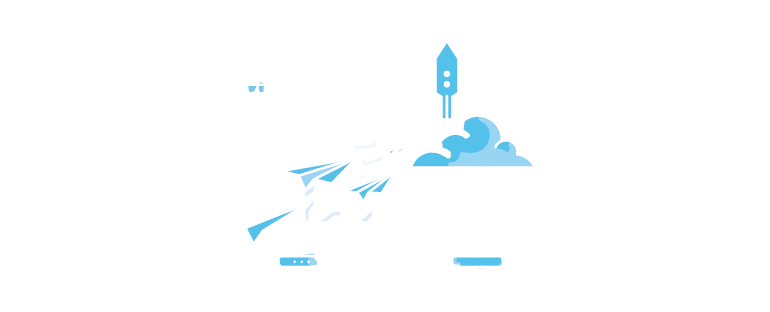 What We do & How We do it
It all starts with our industry-leading, state-of-the-art, WordPress solution. 
It gives us access to a library of highly-customisable, bold and beautiful themes and modules that form the foundation of your website. They are our building blocks, and we use them to create beautiful websites that are built to the highest specifications. By keeping things simple, it means we can build the right website for you, and at the right price. Our process is so straight-forward, we have got it down to just six steps – and that includes time for a coffee!

  We meet: we grab a drink and discuss your requirements and work out which of our packages meets your needs.

  We get creative: our design gurus get to work with our library of themes and templates, tailoring the designs to create your sleek and stylish website.

  The technical bit: our team of technical wizards then work their magic under the canvas, building your fully-functioning website.

  Looking good?: you review your website and let us know if you have any changes you'd like us to make.

  Flick the switch: once you have given us the thumbs up, we launch your website to the world. High five!

  Relax: our ongoing management and support means you don't have to worry about a thing.
Starter
Our most simple package still packs a punch with plenty of functionality, including search engine optimisation to help you shoot up the rankings, stunning stock images that bring your website to life, as well as social media integration to help you drive traffic across Facebook, Twitter, Instagram and LinkedIn. It's the perfect solution for small businesses looking to launch a website for the first time; one that looks great and performs well under the hood.
Key features
10 website pages
10 stock images
Mobile responsive
Personal CMS training
Prices from £2,995
Business
Clients opting for our Business package are assigned dedicated project and account managers, who act as their point of contact throughout the build and ensure everything runs smoothly. They also benefit from additional website pages and stock images, as well as Google Maps integration. Other features include Google Analytics, a news section, personal CMS training and GDPR-friendly contact forms. This package is suited to businesses wanting a website that really flexes its muscles.
Key features:
15 website pages
15 stock images
Mobile responsive
Personal CMS training
Google Maps integration
Dedicated project and account manager
Prices from £4,350
Pro
This is our "all-guns-blazing" proposition and combines all the features of our Starter and Business packages, with a couple of extras. This includes an advanced blog section that allows you to produce high-value content that speaks to your target audience, and that we upload on your behalf. We also hook you up with our PR Manager to create a press release announcing the launch of your new all singing, all dancing website to the world.
Key features:
25 website pages
25 stock images
Mobile responsive
Personal CMS training
Google Maps integration
Dedicated project and account manager
Advanced blog section
Content uploaded
Website launch/press release
Prices from £6,550
Optional extras:
When purchasing a new car, customers start with a base model and then spec it up with add-ons and optional extras. Blue Digital Lite allows businesses to do exactly the same with their websites, regardless of which package they opt for. We have an impressive spec sheet, with options including copywriting services, social media set up, and domain transfer and registration. We also provide competitor research, digital marketing services, a detailed SEO health-check, and pre-paid consultancy services. It's up to you whether you would like to add any options to your website package, and we give you the freedom to mix and match the features that meet your needs.
A helping hand
All of our packages come with comprehensive support that allows you to sit back and relax while we ensure your website continues to run seamlessly. This includes priority email and phone support, security, theme and plug-in updates, daily website backups and website uptime monitoring and alerts. We also offer a few extra services for those looking for additional peace of mind. These include:
Performance hosting
SSL security certificate purchase
Domain name management
Unlimited support