Whaleys Fabrics
Whaleys are an international supplier of natural fabrics, providing a vast range of over 450 high quality fabrics by the metre or full roll to customers throughout the UK and Europe. Whaleys are also a leading manufacturer and supplier of bespoke stage curtain fabric for bafta award-winning movie productions.
CHALLENGE
Whaleys approached Blue Digital to deliver a website solution whereby the front-end mirrored the look and feel of their current catalogue and a back-end solution that integrated with their current in-house system and was flexible and easily updateable by their in-house team. Working in tandem with their new site Whaleys required a digital marketing strategy that drove traffic to the website and ultimately boosted product sales. Working as a partner for Whaleys, we delivered a comprehensive digital marketing solution that harnessed web design, development and SEO to provide Whaleys with both the platform to sell their fabric and the customers to purchase them!
SEO STRATEGY
Working closely with developers throughout the development process, our digital marketing team fully optimized the new Whaleys site to ensure the site was SEO friendly optimising on-page content, meta titles, meta descriptions, alt texts and canonical tagging.
We then devised and implemented an SEO strategy incorporating a combination of keyword research, link acquisition and content marketing. By bolstering the site with relevant and informative content and supporting this with a high-quality backlink profile, we have improved the visibility of the site and provided Whaleys customers with the enhanced user experience.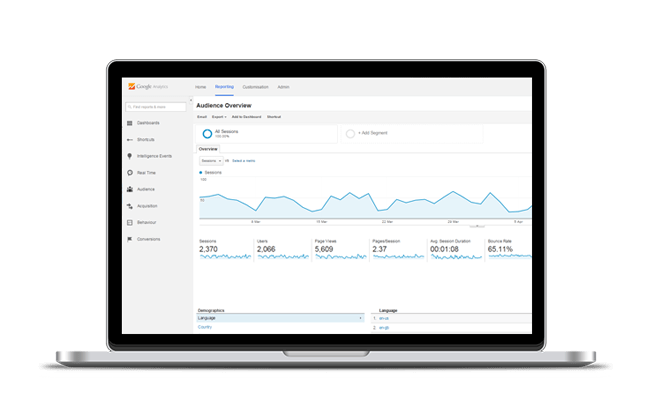 ---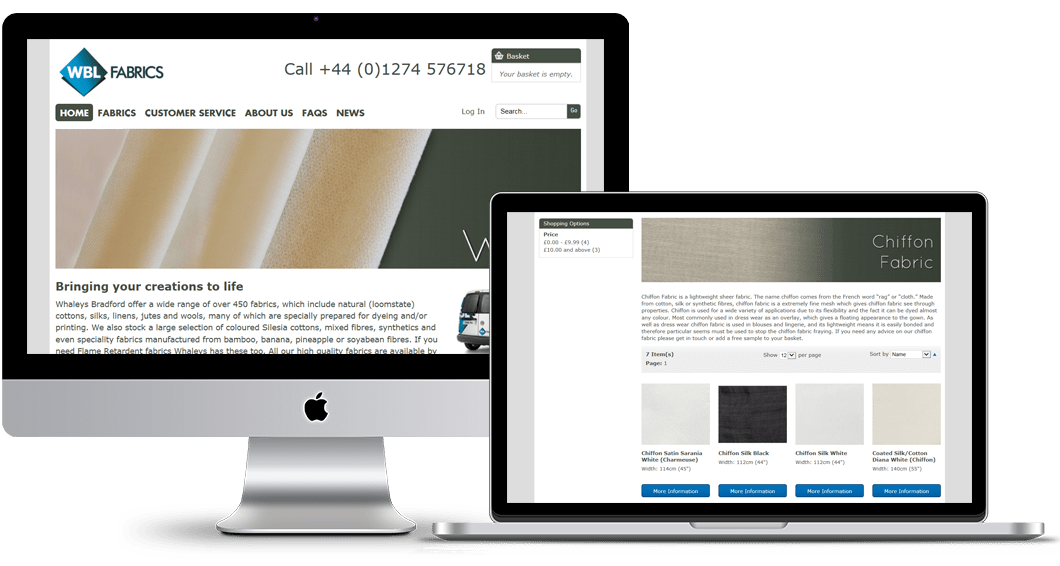 WEBSITE DESIGN
As part of our solution for Whaleys we created a fully integrated web e-commerce solution using the open source development framework Magento. As Whaleys distribute fabrics throughout Europe we implemented a VAT registry module which adapts the rate of VAT based upon the country of purchase in order to make transactions easier with European customers. We also modified the site specifying a limited number of free samples that can be ordered by a particular customer in order to reduce costs.
---
Results
By implementing a technical SEO and content strategy the Blue Digital team delivered Whaleys Fabrics a positive return on their investment and have continued to do so since 2013.
145%
Increase in Organic Session
43%
Year on Year Revenue Increase