Yeoman Shield
Yeoman Shield are a leading UK manufacturer of wall & door protection who since 1966 have enabled businesses to make significant cost savings by improving the lifespan of their interiors.
Challenge
Yeoman Shield approached Blue Digital, challenging us with increasing the number of leads generated from their website and PPC campaigns. We undertook a comprehensive digital marketing campaign including a website refresh, SEO campaign and optimisation of their current PPC campaign.
Strategy
Our SEO campaign centred around enhancing the visibility of the Yeoman Shield brand in order to maximise reach whilst optimising the site to boost conversion. We undertook on-page optimisation and CRO to enhance usability and increase the user's experience.
Our PPC campaign involved undertaking a complete PPC audit which reviewed targeting, bid efficiency, keywords, account structure and landing page quality. Since then we have continuously monitored and optimised the PPC campaign ensuring low CPC and high-quality scores to increase conversions. Our paid service also branched into paid social media, where Facebook's location services were utilised to run a series of campaigns that tied in with events that Yeoman Shield was exhibiting at.
Once optimisation of the website was complete, we created a content marketing strategy that looked into how we could add value to visitors through content. This included creating a road map that tied in with any crucial industry themes or events whilst collaborating with our Photoshop wizards to turn words into something prettier.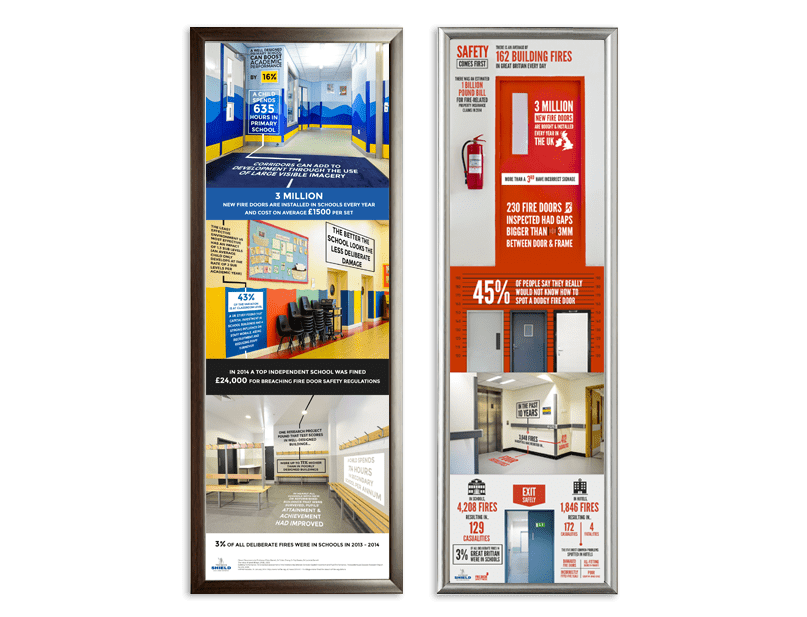 ---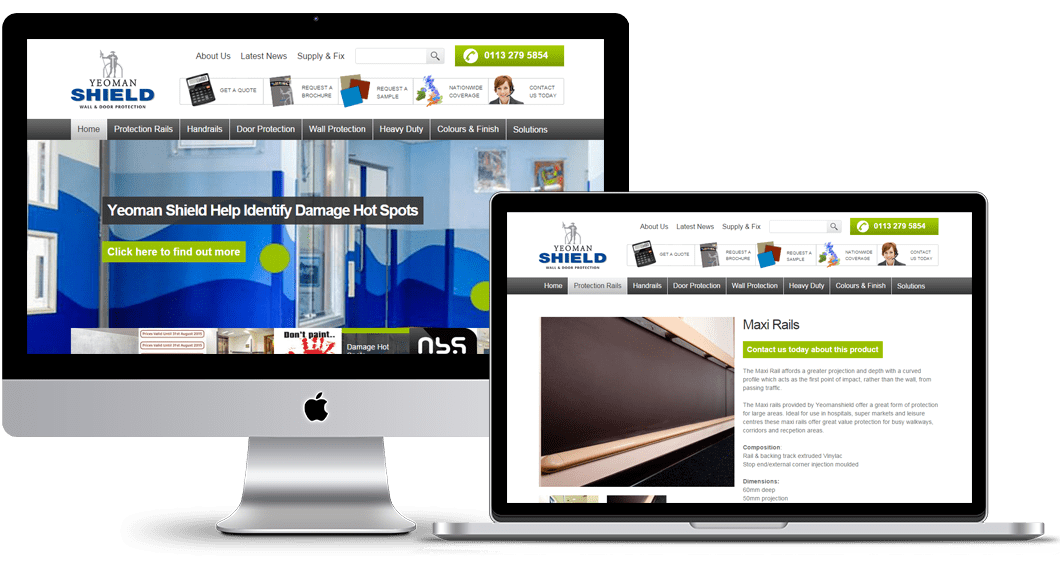 STRATEGY
Website
The website refresh included the simplification of the design to create a cleaner and more appealing aesthetic. A complete restructuring of the menu system was implemented in order to streamline navigation of the site and improve the user experience.
Streamlined navigation coupled with a more visible and compelling call to actions were designed to improve conversions by making critical information easier to find.
The new design also included the creation of hot spot case studies that on hover showcase Yeoman Shield's products in action within their specialist sectors.
---
Outcome
The implementation of our digital marketing strategy has resulted in:
1185 leads
Generated in the first 18 months of the campaign
80%
Increase in leads year on year