Yeoman Rainguard
Yeoman Rainguard are a leading provider of rainwater systems with over 30 years industry experience and are renowned for their professional and personal service.
Challenge
Rainguard initially approached Blue Digital to increase brand presence through digital marketing. They wanted a strategy that would improve their organic search rankings and increase conversions. After doing such a good job in producing some fab results, Rainguard then briefed us with the challenge of creating a website that reflects their luxury rainwater solutions and showcases their wide range of products,  whilst acting as a platform for our marketing activity.
STRATEGY
After carrying out extensive research into the brand, the website, the audience and how all three interchange, we created a strategy that not only produced tangible results, but is continuing to climb the rankings ladder and increase conversions.
SEO
Our SEO strategy started out with a full technical audit to identify any opportunities for us in the short and long term. We restructured the site to optimise for search and create a logical path through the site for users. This allowed us to recognise key terms users were searching for and what they were expecting when they landed on a page. Alongside this, we created material specific buyers guides that educate those in the awareness and consideration phase. As a result of this, we've seen rankings shoot up and an increase in visitors through search queries.
PPC
Our PPC solution for Rainguard incorporated numerous techniques to improve the quality of the campaigns. We modified and focused ad groups, and created dynamic search ads to ensure that ads were optimised to enhance relevancy and more successfully target customers. This included creating brand-specific ad groups to lower the cost-per-click across the campaign.
As part of campaign optimisation, we implemented broad match modifier, exact match and phrase match where appropriate and negative keywords to enable us to effectively reach Rainguard's key customer base, reduce costs and increase ROI. We also enhanced Rainguard's landing pages, targeting content to increase relevancy for both consumer and campaign. The result of this increased clicks for all Ad Groups across a 12 month period by 110% and increased ad impressions by 371%.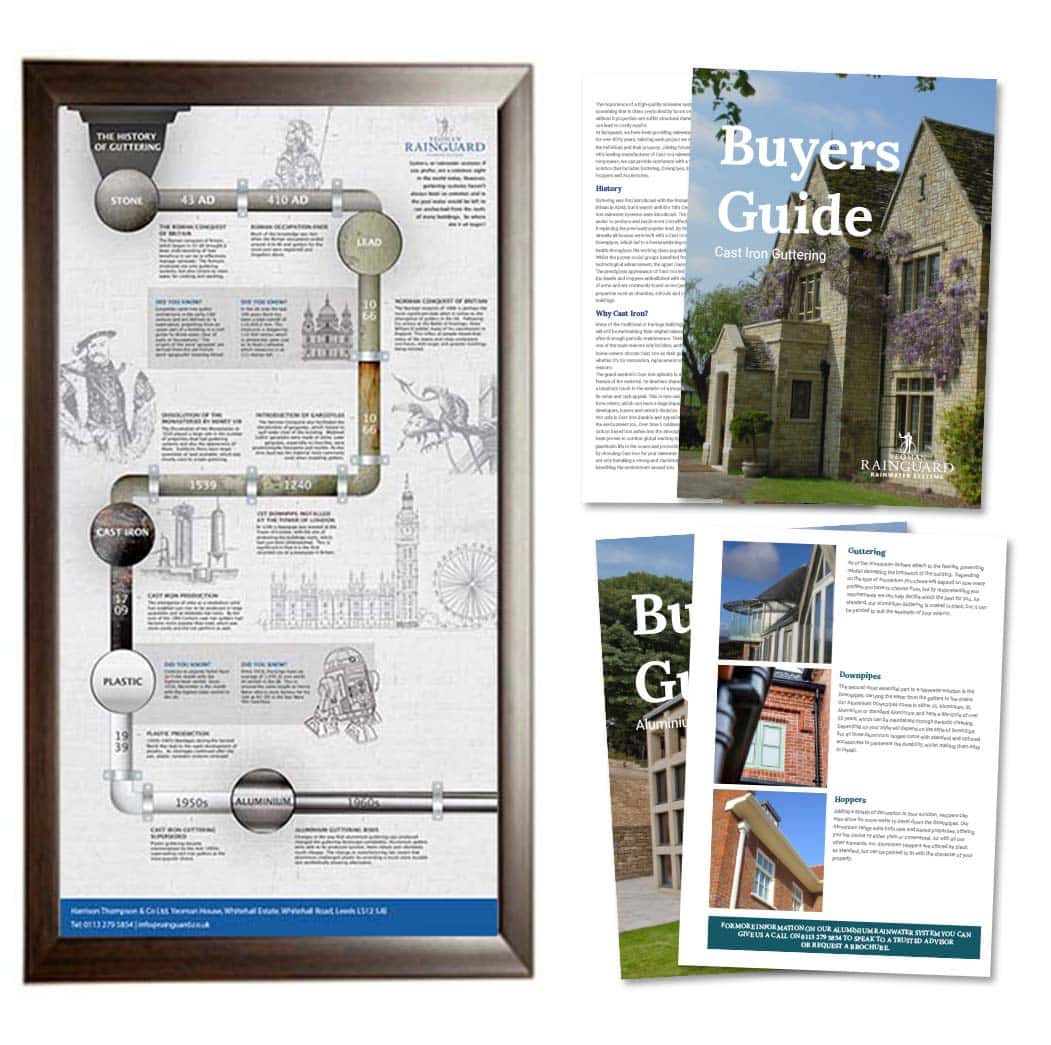 ---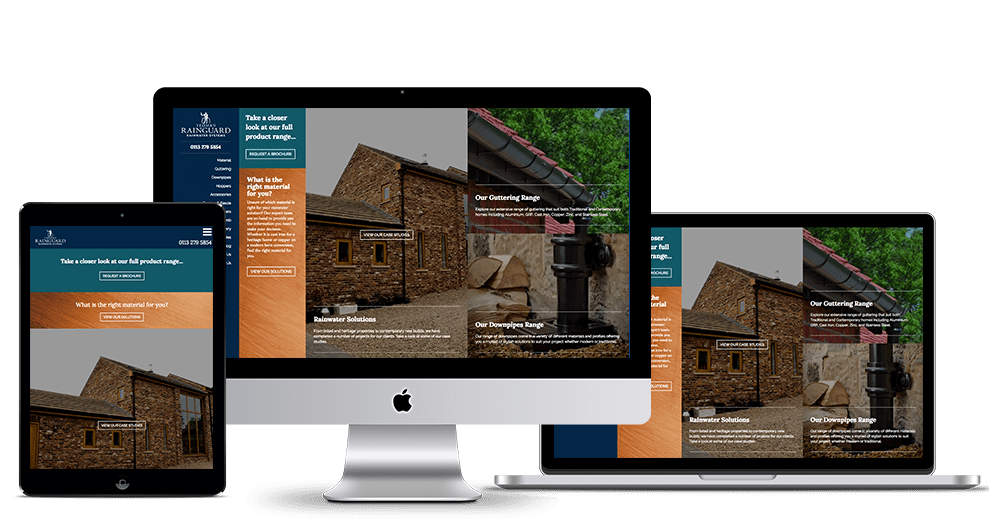 STRATEGY
WEBSITE
Showcasing the quality of Rainguard's products was on top of the list when it came to creating them a new look. By combining luxury with expertise, we produced a smart, sharp website that not only looks great, but works great too. By placing the menu on the left, we stepped over the pipe into something they've never had done before, with an image led homepage that visitors seem to love. We created a dedicated project gallery section to showcase the diverse properties and projects Rainguard has worked on, and made sure the site was fully-responsive, so any content we created could be read on the go.
---
Results
The implementation of our digital marketing strategy and new wesbite has resulted in:
175%
Increase in conversions
£36.97
reduce in cost per conversion