Direct Express Logistics
Direct Express Logistics is a sameday, overnight and international delivery service servicing the North of England. As part of the APC network they have experienced substantial growth and have ambitious plans for the future.
CHALLENGE
Direct Express Logistics (DEL) were formerly known as Direct Logistics or Express Logistics, which was creating a confusing and incoherent brand message. Opting to trade as APC, rather than either of their existing trading names, DEL needed support to identify and promote a single brand message, simplifying and unifying all three DEL sites, bringing together the workforce as one company.
BRAND WORKSHOP
We helped to facilitate a brand workshop with the Direct Express Logistics' senior management team, which was geared to helping them consider define, understand and agree on what the brand stood for. During this time the team defined DEL's purpose, values, BHAG and its personality. This gave us, and the team at DEL an insight into who they are and why they do what they do.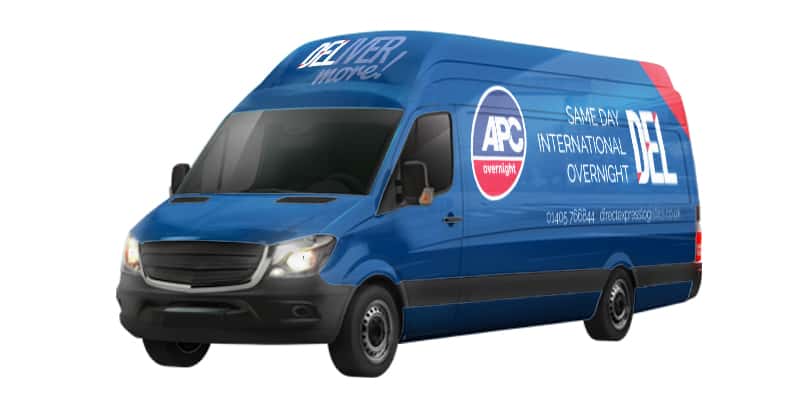 ---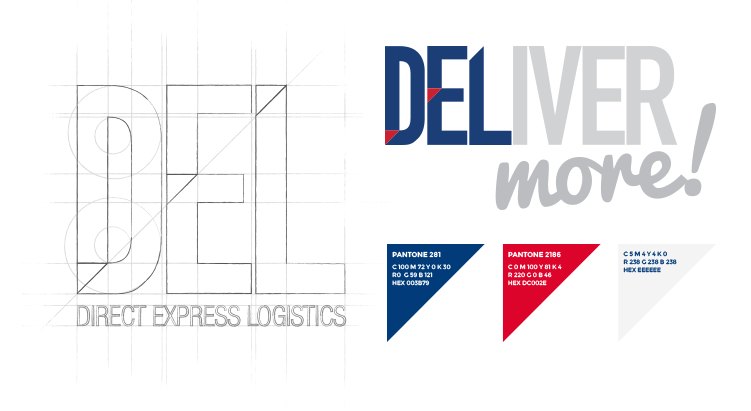 BRAND IDENTITY
Our approach to the new identity, combined a simple and solid representation of the acronym for Direct Express Logistics, DEL. The identity contains 3 equally spaced arrows, which represent each of the company's operating sites and is also tells the story of organised, well directed logistics. (Or as we like to call them 'the red arrows'', something else that is organised and well directed!)
A logo system was created to give DEL flexibility over how they use the logo. It can be used with a supporting logo type to help highlight the service being advertised. Being able to add the supporting wording to the logo gives DEL more options, especially when they evolve their services.
---
The Website
We built a responsive website which allows DEL to easily add and amend content as their business evolves. Our development enables them to create new bench locations, automatically adding them to the Google map on the contact page, and as options on all of the contact forms throughout the site.  The contact form also reports which page the contact originated from which will help them to track the pages of their website with the highest conversion rates.
We also created a system whereby DEL can create guides to help their customers utilise their offering better.  This system creates a list of the available guides with an easy category system so that their customers can find the information that they need more easily.  It automatically generates a download button for any files attached to these pages.
Additionally, DEL requested and received an area of the website where they can advertise job openings. We created a system for them which allows them to create current vacancies with relevant information such as salary offering.  These are also linked to the branch that the job will be based from which allows their site visitors to find a role close to them.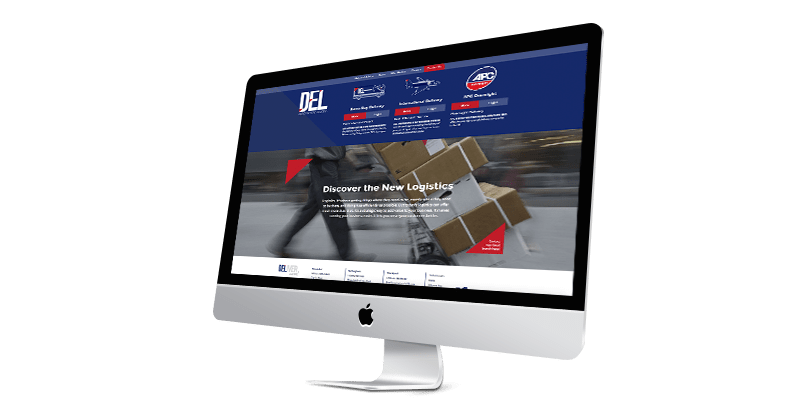 ---
OUTCOME
We unified the DEL brand further, combining their existing websites into one, delivering a clean and modernised new look that reflected their updated brand identity. The design focused on providing an enhanced user experience by allowing customers to easily find key information whilst clearly communicating DEL's service offerings.