CiD Case Study
CiD are one of the most reputable suppliers of tools and consumables to the groundwork construction industry across the UK, with a vision to be the no.1 'Independent Supplier' of tools, P.P.E and Site Supplies to contractors across the UK.
CHALLENGE
CiD approached Blue Digital after recognising an opportunity to improve their online presence and increase business through this channel. We were tasked to create a fresh, modern and results-driven ecommerce website that also showcased CiD at a corporate level. The previous CiD website was a brochure website with a shop on the side, which was proving to not deliver the results they wanted in the digital world. The scope of the project also included an integrated Magento to Sage ecommerce solution as a second phase.
CREATIVE DESIGN
CiD wanted a fresh and modern look, with the main priority of the website design being easy for customers to navigate and purchase online. They wanted the focus to be kept on safety and tools and attention given to the products and their availability, with this being one of CiD's USPs. Good photography was key in the design as well as a clear call to actions and statements that highlight CiD's USPs. CiD also wished to provide a hub of knowledge on tools and safety, which we provided in the design, to feature articles, guides, specification sheets and certificates. This helped to aid the users' decision-making process before purchasing.
WEBSITE
We built a website that created a more efficient online sales process for the customer. We also provided the knowledge hub they desired, that gives their customers all of the information they need. CiD have customer credit accounts that we catered for in the website build, with a lot of their clients having bespoke pricing. An online credit application form was built to cater for clients that wished to open an account with CiD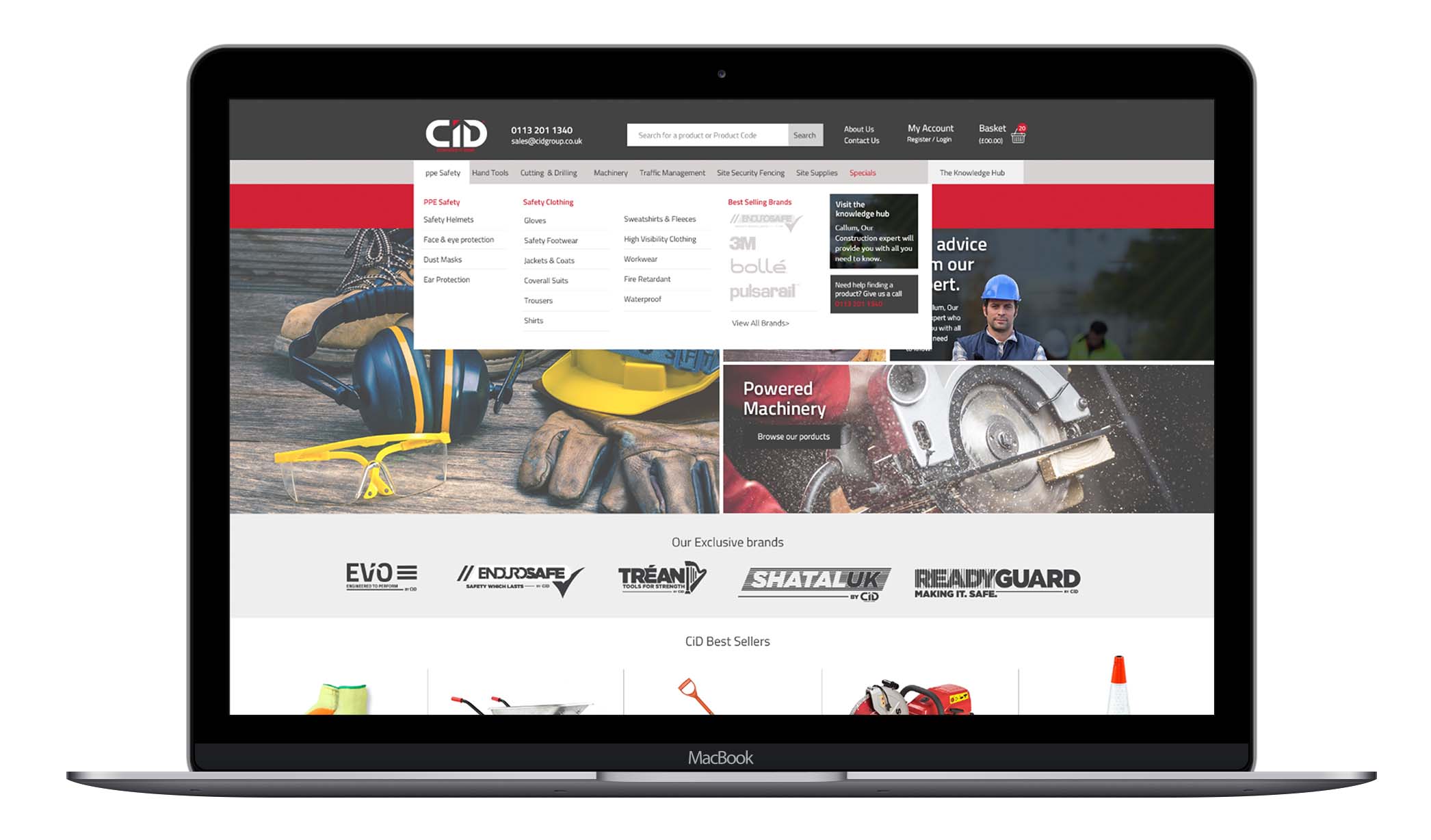 ---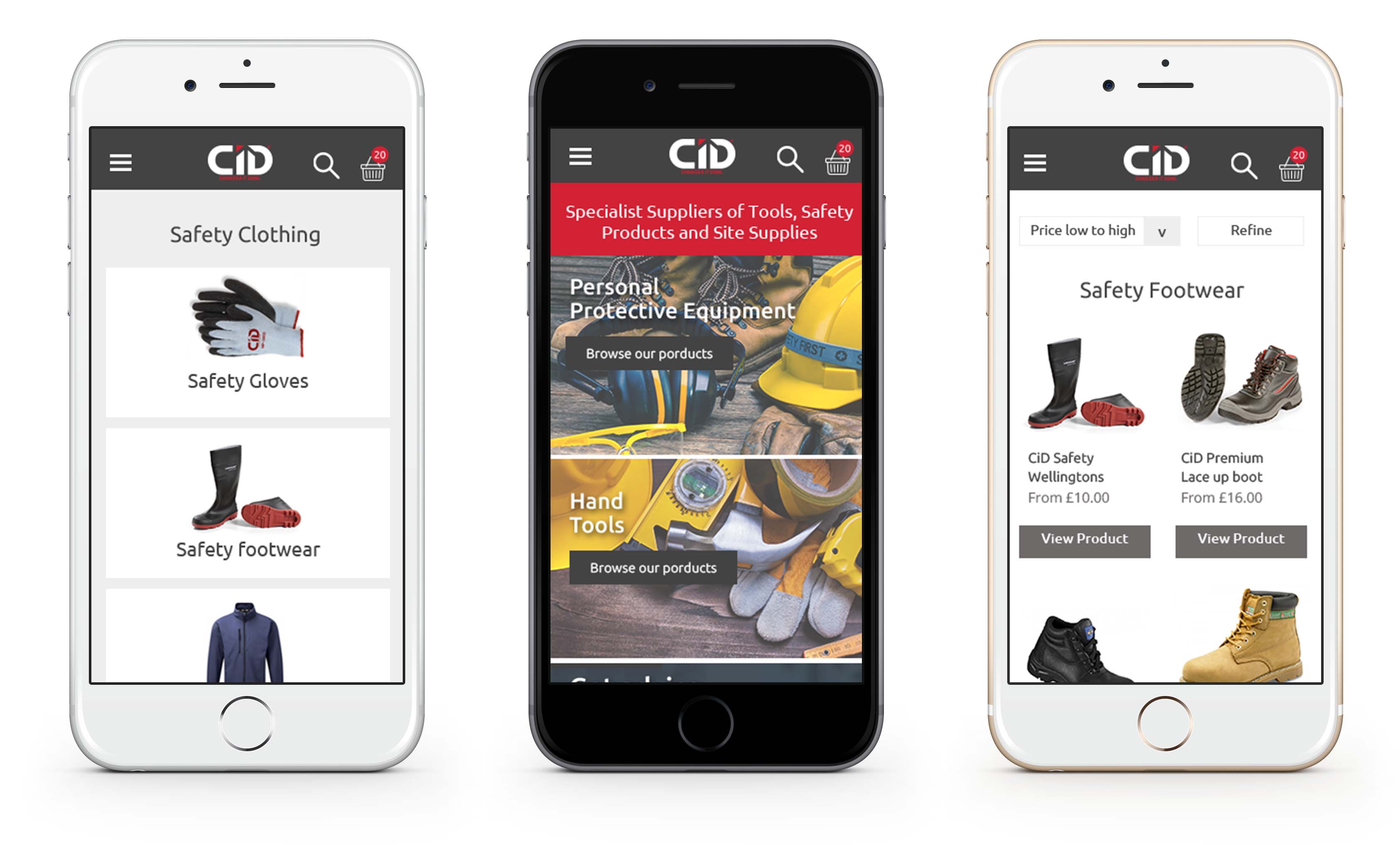 MAGENTO SAGE INTEGRATION
CiD wanted to improve their internal processes by integrating the website with Sage, making processes run more smoothly and efficiently. The next phase of work is for us to fully integrate their Magento website with Sage, allowing a more efficient sales process both for CiD and for the customer. This will consist of catering for customers with special price bands, quantity price breaks, live stock figures and creating a bespoke area for corporate clients which displays only certain products, rates and stock to each client.
SOLUTION
We transformed the CiD website from a brochure website with a shop on the side to a fully-fledged ecommerce site, aimed at both new and existing customers, enabling them to view CiD's services and order products online.
---