Everyone knows first impressions count. When meeting a potential new business, you'll dress smartly, ensure you have clean shoes, and be appropriately groomed. You may have prepared a presentation or you may be meeting at a show or networking event, but the one thing you will make sure you've got is business cards to hand out to your potential leads.
The event goes well; you make a great first impression with your sparkling personality and industry knowledge. You've schmoozed as many potential prospects as you can, had a laugh, handed out all the business cards you had taken along and feel pretty good about the occasion. Right, let's see who we hear back from?
We all know that we are not going to hear from anyone who we've given our card to at an event unless they need our services right now. But we do need to follow up on the contacts we've got to ensure we're kept at the forefront of these potential leads' minds. So, let's consider our business card in this relationship. Yes we handed it over so the contact has our details, box ticked. And we made an impression face to face, so that's another tick in the box. So where is our business card now? Most likely, in a box, under a pile of other, random, uninspiring bits of card, gone to the desk draw to never see the light of day again.
You might think your business card (the card you didn't want to spend any money on printing or designing as it's only a card that has your business details on) has done its job,. Just by being there it's participating in your client's decision making options, but in reality, it's not.
This bit of card, is now a representative of your company, it reflects your business and way of thinking about quality. There is a tone of voice that is created by the perception, or non-perception, of your card, which may be doing you a disservice.
Every part of your business needs to reflect the quality your offer within your business. Be that your brand identity, products, customer service or office space, the unconscious perception of the care and quality you offer will be built on by every asset you possess. We know businesses are not made of money, there's always a balance between the turnover and out goings and we can't spend all of our profit on producing gold plated business cards. But do you need everything? Do you need those branded USB giveaways, are they going to add value? Why not focus on the most important aspects first and consider how they could be the best they possibly can within your budgets.
Now let's add this way of thinking to your business card. You have now considered the design and finish of your card. You have produced a card that has a quality finish to it, or printed on an unusual media, such as wood or rubber (obviously relevant to the business). Suddenly your card becomes something of interest, making the recipient take notice of what you have handed them. The card now represents you and your business the way you think about your business and is now an asset. It may even now become something that stays on a desk or a pin board, not hidden away in a box or draw. It may even be something that is passed around due to its unusualness, and being remembered. Your business card is now becoming part of your prospects decision process, standing out as an option, and there on the front, is your name and number.
Below we have as few cards we love, that are well considered, reflecting the company but realistically useful.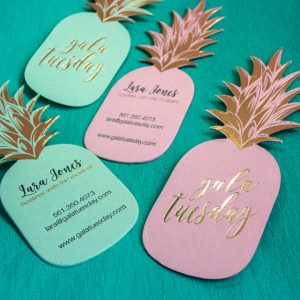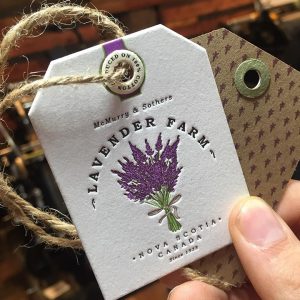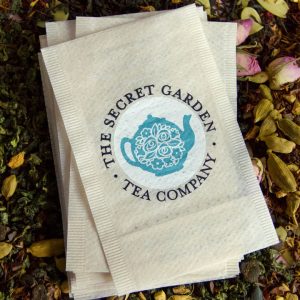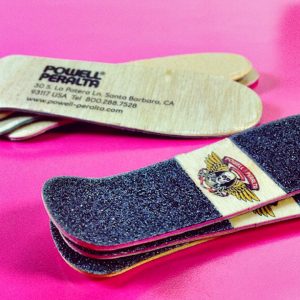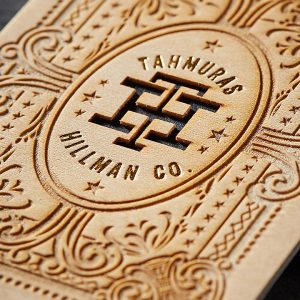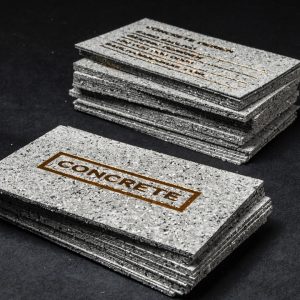 Images courtesy of jukeboxprint.com