This week we put our Commercial Director, Mark Ambler, in the spotlight and asked him a few questions regarding his career and his role at Blue Digital.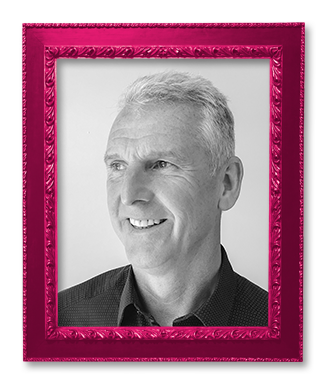 Mark has worked within the sales and marketing sector for more than 38 years. He's passionate about helping companies grow through digital marketing and streamlining sales processes.
Mark has successfully run several businesses within the IT sector – his previous venture, Blue Logic, became one of the premier technology services companies in Yorkshire.
Mark now oversees the development of Blue Digital as a whole, however he focuses most of his time on securing client acquisition opportunities.
Here's what he had to say…
So Mark, how would you describe Blue Digital and the services that we offer?
At Blue Digital we all share the same goal: work in partnership with our clients to grow their online presence. In turn, this results in heightened brand awareness, more website traffic and, ultimately, higher sales figures for our clients.
We are here to help our clients get the maximum benefit from their digital marketing investments.
We're a full-service agency; we offer website design, website development, SEO and CRO services, digital PR, PPC and more!
Where did you start your career?

My technology career started by chance in 1982. After graduating from the University of Derby with a degree in geology, and unsure of my next move, an opponent at squash suggested a career in technology. I jumped at the chance and started my first job working from a room above my boss's garage in Bramhope, Leeds.
What came next?

I worked my way up in the company and eventually became the company's Sales and Marketing Director.
In 1997 I created BCS Ltd with Blue Digital's Managing Director, Roy Moody. Within 7 years we'd grown the workforce at BCS from 10 to 55.
I then started Blue Logic in January 2007, followed by Blue Digital a few years later. Blue Logic became one of the premier technology services companies in Yorkshire, had a workforce of over 90, and a turnover of circa £8m per annum. The company was sold to BCN Group in May 2019.
I'm now the Commercial Director at Blue Digital and look forward to utilising my industry knowledge to grow Blue Digital into the leading digital agency in Yorkshire!
What do you believe makes a great leader?

A great leader is someone who can genuinely say that they care about people. Taking the time to nurture and develop your staff to be the very best, whilst simultaneously investing in your customers, is key to leading a successful company.
A great leader is capable of inspiring others and developing their leadership skills too.
What advice would you give to an aspiring business leader?

One of my mottos is 'never stop learning'.
I keep an open and inquisitive mind, which I think is crucial to succeeding in business. I would advise aspiring business leaders to dedicate a certain amount of time each week to learning a small amount about each aspect of a business – from financials to management to logistics. This will give them a holistic viewpoint with which to work from.
What has been your biggest challenge as Commercial Director of Blue Digital so far?

I used to work part-time for Blue Digital, so my biggest personal challenge has been becoming more 'hands on' with the day-to-day running of the business. Having said that, I'm now very busy developing our overall company strategy and securing sales leads.
How do you alleviate the stress that comes with your job?

You'll often find me in the gym, cycling, playing golf or playing squash. I'm a huge sports lover and find that getting active really helps to deal with the physical and mental stress of running a business.
When you were little, what did you want to be when you grew up?

As I'm such a sports fan, my dream was to be a professional sportsman – either a badminton player or a squash player.
Any pet hates in the workplace?

Being overly domineering – I don't feel that behaviour is necessary at any level in business. Not delivering on promises is also another bugbear of mine; its best practice to only commit to what you can realistically achieve.
Where do you see the company in five years' time?

Our business plan for the next 5 years involves growing the business further, achieving a turnover of circa £5m and expanding our team to around 50 employees.
We are passionate about expanding and developing our services, but we're simultaneously keen to keep the 'family' feel within the business.
Ultimately, our aim is to become the marketing agency of choice for SMEs in Yorkshire and the surrounding areas.
Watch this space…!