July has been a great month for us at Blue Digital. We've won digital marketing contracts with 4 new clients and have 3 client websites ready to launch. We've also gained some great PR coverage for our clients too. Here's some recent coverage we secured for Building Interiors' latest project with boxxe: https://homeworlddesign.com/boxxe-office-by-building-interiors/.
In fact, our growth has accelerated so quickly that we're on the lookout for 5 new recruits. We currently have vacancies across SEO, web design, app development and website development to support our new and existing clients.
Winning several high-value client contracts recently, across multiple industries, means that demand for our web development and digital marketing services has never been higher.
We work with companies from a range of industries, including technology, property, healthcare and more. So, if you're an SEO expert or a whizz at website design who relishes working with diverse clients, we'd love to hear from you. Our current vacancies are available to view here: https://www.bluedigital.co.uk/careers/.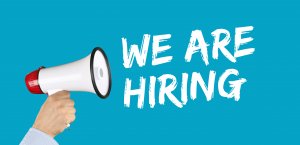 Recent Hires
We've already expanded by 25% over the past 6 months, welcoming Seb Heap, our newest Sales Executive, Matt Dove, our Junior Web Developer and Leah Wood, our PR & Content Executive, and we can't wait to welcome more new recruits soon.
Regarding our recent growth, Mark Ambler, our Commercial Director, said: "It's been a difficult time for many businesses, but with so many people sat at home online, the demand for SEO and digital PR services has never been higher. We're thrilled to have seen an upsurge in business at Blue Digital that has allowed us to rapidly expand!"
Our Managing Director, Roy Moody, added: "The past 6 months have been incredible for us! We've welcomed more than 10 new clients, 3 new staff members, and launched our Digital PR offering. We're excited to expand even further and can't wait to welcome more team members into the fold."
Join Us
If you'd like to join us, our current vacancies can be seen here: https://www.bluedigital.co.uk/careers/.