As a small digital service agency, our carbon footprint has never been huge.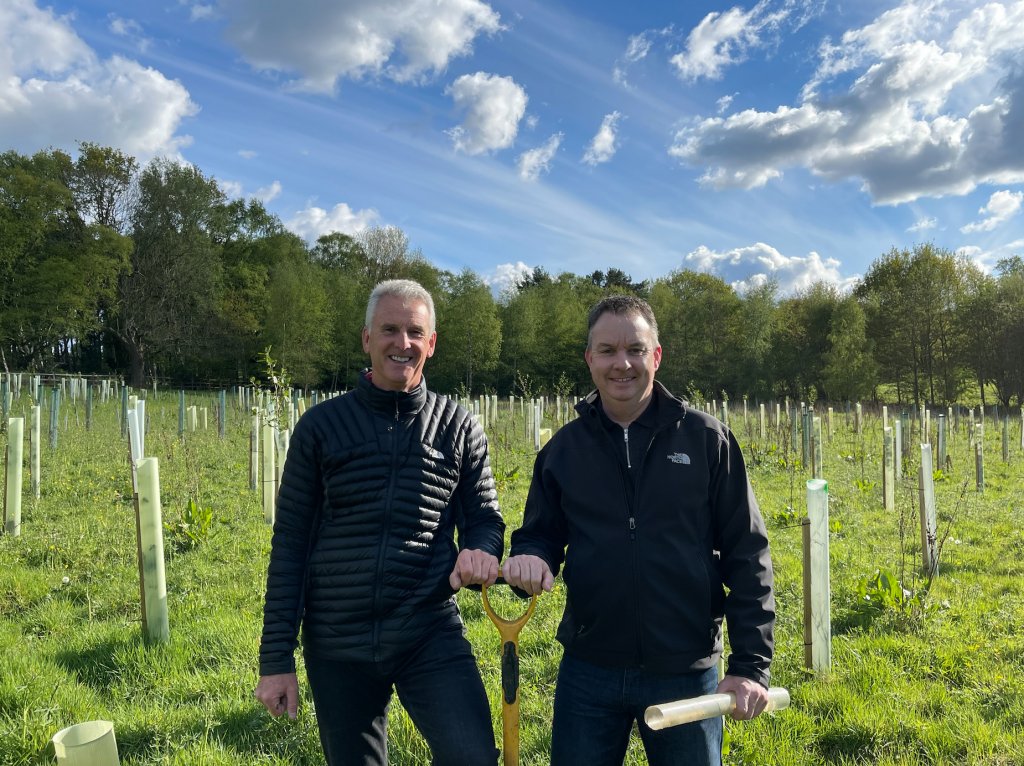 We don't manufacture or distribute goods; we operate solely online. Beyond our servers and technology use, our emissions are more closely linked to our employees than our business operations.
That being said, we have always taken our environmental, social and governance (ESG) responsibilities very seriously.
Offsetting our carbon emissions
To offset the carbon emissions generated by our team, we've planted 1000+ indigenous trees across 3 acres of Yorkshire land since the start of 2020. We have also pledged to continue planting trees in the coming years to offset our emissions even further.
Trees take pollutants (mainly carbon dioxide) out of the air and create oxygen. This offsets the carbon that's generated in day-to-day life and through our business activities.
Many online articles suggest that 6 trees are needed to offset 1 tonne of CO2. It's also suggested that the average yearly carbon footprint per person in the UK is 12.7 tonnes CO2. This means more than 76 trees are needed to offset the carbon emissions of 1 human being each year!
The 1000 trees we've already planted offset the emissions of our employees (and more), meaning we've become a carbon negative company!
By taking action and investing in tree planting, we've removed more CO2 from the atmosphere than we produce at Blue Digital. And we're not stopping there!
To reduce our environmental impact further, we also now use recycled products wherever possible and encourage staff to cycle to work, reducing car emissions.
Charity work
Additionally, we donate to a number of wildlife charities, including the Yorkshire Wildlife Trust. Through this we aim to support biodiversity and protect Yorkshire's wildlife and wild places. Both are under threat due to climate change and area development.
Our new business model ensures that our services contribute to sustainable development and minimise our environmental impact.
We're thrilled to be a carbon negative company and look forward to developing our ESG policy further to help protect our planet.