What a bittersweet week this week has been- we've lost two inspirational people, but our dear Elizabeth turned 90. So whilst we watch Victoria Wood sketches on YouTube and blare Prince's album through the speakers, we'll take a look at our favourite #HappyBirthdayYourMajesty messages from some iconic brands.
Burger King
Burger King innovatively changed their Tottenham Court Road restaurant to Burger Queen, and offered their customers a Chicken Royale with fries for £1.99 with the app!
Disney
With the upcoming release of Alice Through The Looking Glass, Disney took the opportunity to wish her majesty a happy birthday 'from one queen to another'.  Luckily, our Queen likes her roses white as well as red!
Google
Google swapped their little orange Pegman for Her Royal Highness. So if you head to Buckingham Palace or any of her other royal residences on Google Maps, you will find a little figure of her majesty in the bottom right corner.
Haribo
Haribo posted the sweetest birthday message…
Innocent
And of course Innocent had to take it that one step further by tweeting 90 things about the Queen. Our favourite has to be number 82- 'She pretended to jump out of a plane at the Olympics opening ceremony'.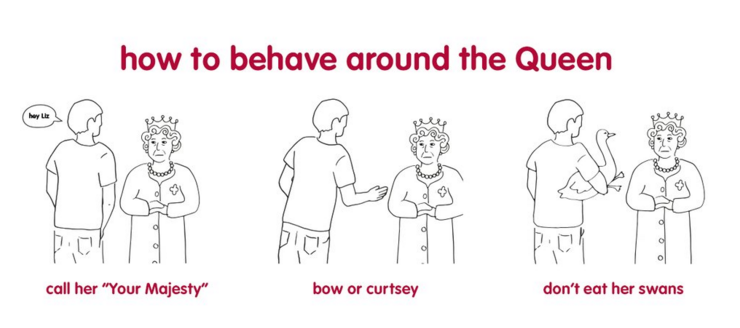 We thoroughly enjoyed the social media buzz yesterday, so I guess the countdown is on again for her unofficial birthday in June, any excuse for a royal party! Now we're off to celebrate the rest of #EarthDay. It could be the perfect excuse to shut down our laptops and finish work early, just got to get it past our MDs!