Put your hands up if you're ready for the weekend! That's all our hands raised in the studio over here. This week has been a long one, but luckily for us it's been fuelled by cake, with a birthday and not one, but two Macmillan Coffee Mornings. We've laughed at the story of two zombies being pulled over by police in Warrington, gone gooey-eyes over the images of 10 sets of panda twins, and got excited about the new proposals for #SouthBankLeeds. There's a few other things that have got us a wee bit giddy too this week, so settle down with a slice of cake, a cup of tea and have a read…
Bankside Story
Last week we brought you flowers, this week brings you plants. London has just finished celebrating its 13th Design Festival, which was made up of over 400 different events, exhibitions and installations from organisations across the globe. One of London's Hilton's hotel commissioned a gorgeous structure made up of succulents, ferns, heather, ivy and English herbs and we love it. The combination of plants and wood structures is hot on trend right now, and goes hand in hand with the hotel's rooftop meadow.

Step Inside Abbey Road
Have you ever wanted to know what it looks like walking across that famous zebra crossing and through the doors of the Abbey Road Studios? Well, it's your lucky day. Google's latest 360 degree tour gives users a unique chance to virtually stand in the same spot as Kayne West or sneak a peek into the control room that produced The Beatle's records.
However, they've upped their game by partnering with NME to give away 80,000 Google Cardboard VR viewers to be used with the Abbey Road app. You can find out where you pick up your free pair here, or head to London Kings Cross Station if you're close by to visit the pop-up Google Cardboard space.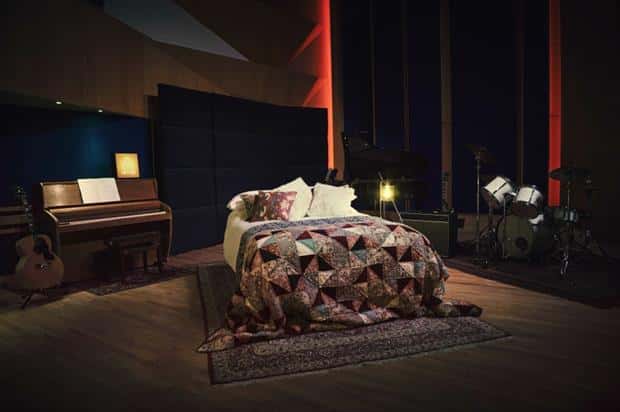 If I Were A Toy
Smyths has broken the gender stereotypes this week, and got us all wishing we were kids again. Their latest ad takes a twist on Beyonce's 'If I were a boy' single, and shows the story of a young boy imagining what his life could be like if he was a toy; from flying through the air like a rocket to being the "queen of the land" in a princess dress. They've received a great response on social media, praising the company for showing that boys like to dress up in princess dresses too.
Save