We have a full house again. Everyone is back from their holidays and there is a certain glow in the office, and that's not just with slightly bronzed bodies. This week has been a great week for Pandas with the announcement that they are no longer on the endangered species list. It's also been pretty spectacular for our Paralympic team in Rio (go Team GB), and there's a few fruity things that have caught our eye this week.
Apple
It is the fruit on everyone's mind this week. Yes, it's that time of year again to get apple picking and cider pressing. Just joking, well we're not as it is that season, however the techno-apple has got everyone talking. One thing's for sure, Apple doesn't do things half-heartedly and a Carpool Karaoke to the #AppleEvent certainly set the scene. With the unveiling of the new iPhone 7 we can look forward to a non-clicky home button, no more tangled wires and the relief that if your phone decides to take a dip in the toilet bowl, they've got your back.
If you missed the event you can catch up here, or you can see what happened in 107 seconds. And don't forget to pencil next Tuesday in your calendars for the iOS 10 update- this will stop you having to talk to Siri like a robot, and a chance to jazz up your messages.
Aubergine
Durex pulled a social stunt this week, announcing the news that they were releasing a new flavour condom- Aubergine/Eggplant if you're from across the pond. In this day and age, a text without an emoji looks strange and a tweet without one can often look even stranger. Unfortunately, there isn't an emoji for everything, yet, so when it comes to interpretations, people can be pretty inventive but it's no secret that the eggplant is often communicated as a phallic symbol.
Of course this isn't the case, but the tongue in cheek campaign comes with a serious message stripped back. Durex want to know why there isn't a #CondonmEmoji in Unicode's collection in attempts to spread the message of safe sex amongst younger people.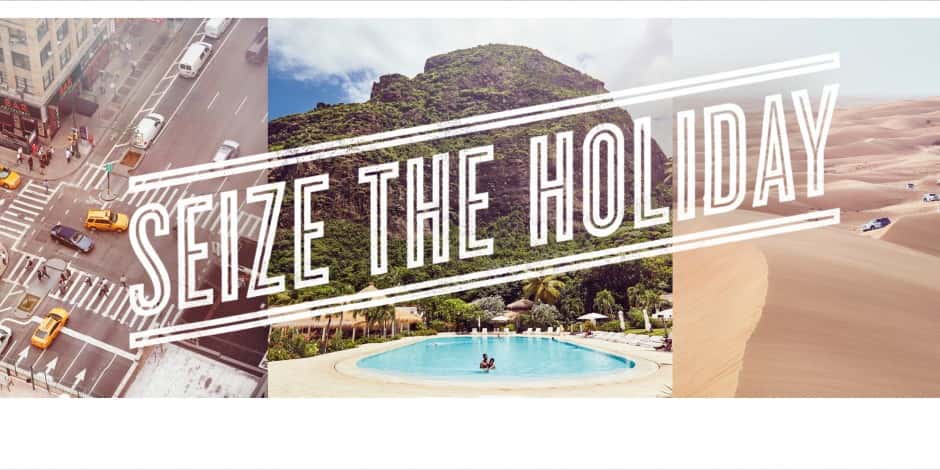 #SeizeTheHoliday
Don't worry, this one doesn't follow the fruity theme. Instead it may get you wishing you were back in the sun – unless of course you've already had your first PSL* then you're in full autumn mode. Named as "the most ambitious brand launch", Virgin Holidays will be airing its first live TV ad this Saturday. We'd advise you skip the X-Factor part, unless of course sob stories and Simon Cowell are your thing, and get yourself ready for this moment in history.
18 different destinations have been picked, and the ad will be edited live in those 60 seconds, no pressure guys. If all goes well it'll have you wishing you were diving in the deep blue ocean, but if it doesn't at least it will be following the brand's motto, "screw it, let's do it."
*PSL- Pumpkin Spiced Latte.
Save
Save
Save
Save
Save
Save
Save
Save
Save
Save
Save