The weather might not have the Friday feeling, but we certainly have. It's been a week full of some strange news stories, more Christmas adverts and a welsh tornado. The world also experienced the first Supermoon since 1948, welcomed back our favourite presenters in the Australian sun and watched as Obama and Biden memes took over the internet. This one's our favourite!
Mrs Claus
The Christmas advert that gets the limelight this week has to be M&S's Mrs Claus. She's traditionally known for pouring her husband endless cups of hot coco and baking him chocolate chip cookies, but M&S have twisted the tale, and put a positive spin on Mrs Claus herself. This Mother Christmas is a sassy female who saves the day.
They're not telling women to find the perfect bodycon dress, showing them the best places to buy the food for Christmas or looking after the family. Instead, their naturalizing the idea that Mrs Claus can do what Mr Claus does, and it's this that has captured the viewer's hearts. Whether it's better than the John Lewis advert or not is a debate that is continuing over social media, but we just like the whole badass Mrs Claus look, it's quite refreshing.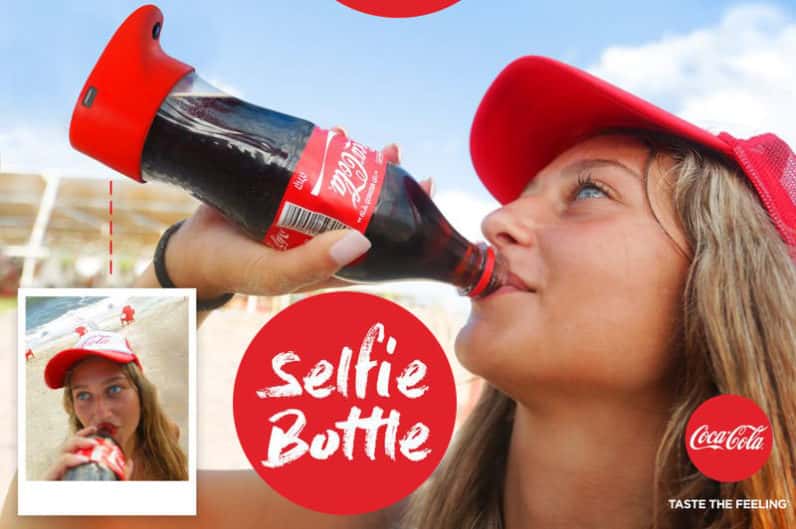 Selfie Bottle
If a selfie bottle is at the top of your Christmas list, then you sir are in luck this year. The latest news from Coca Cola HQ is the release of a red bottle boot with a built in camera. The concept is simple, you take a sip, and it snaps a selfie. Why wouldn't you want a photo of you mid-drink?
Coca Cola is then hoping these celfie's (Coke + Selfie) will be shared on Facebook, Snapchat and Instagram, boosting engagement metrics. You never know, it could take the world by storm and we'll be kicking ourselves in months to come, but for now we're sticking with our trusty iPhone and arm for our selfies.
The Biggest Store In The World
Let's be honest, no matter how old you are, you still pee your pants a little when you see anything made out of Lego. Dragons, cars, people, it takes you back to your childhood when you spent hours on the carpet trying to get that construction perfectly built and colour co-ordinated. Well, you'll be pleased to know a new Lego store has opened its biggest retail store in the world right here in the UK.
London's Leicester Square is now home to Lego's flagship store, and boy is it big. With two floors of building areas, the infamous Pick & Build brick wall and plenty of experiences to enjoy, your eyes will be popping out of your head. Not to mention the 6 metre Big Ben which is made up of more than 200,000 bricks. Mind blowing, we know. So the next time you find yourself in the big smoke with some time to spare, head on over to Leicester Square.
This also comes as Lego has cut its ties with advertising in the Daily Mail after the public #StopFundingHate campaign. It's a step in the right direction for Lego, so who will be next to break their connections with the publication?
If you are heading to London anytime soon and are a Harry Potter/Hogwarts/Fantastic Beasts fan (who isn't), get yourself over to the House of MinaLima for an immersive experience! P.S. Don't forget your Pudsey ears for tonight's Children In Need!